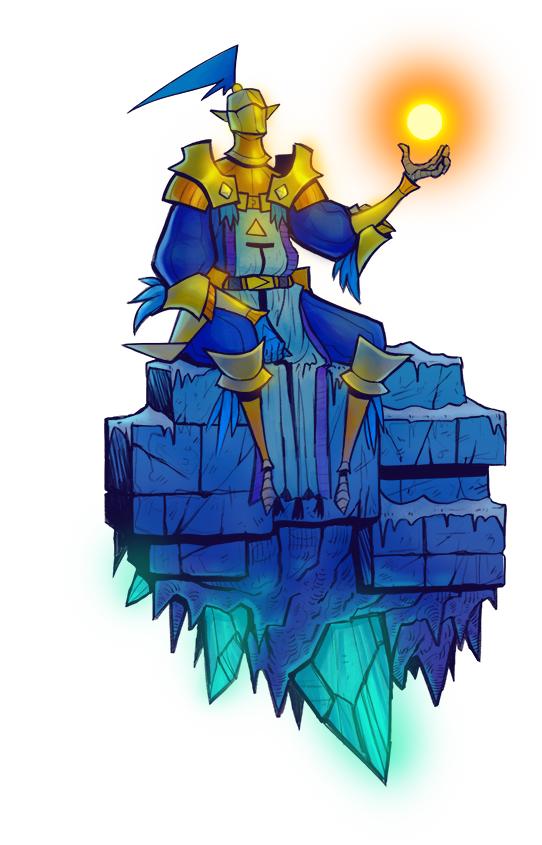 After countless ages;
throughout eons since our solar system first appeared, civilizations have risen and fallen on every planet that is part of it.
During this period, the sun would shine pleased, for it knew that its light and heat were the powers providing life spring all across.
However, at this very moment, the solar system is in decay. Of those ancient civilizations, only ruins remain, and the sun is been fading little by little.
Out of an impulse, from within the will which had once given strengh and vitality to so many living beings, the Sun manifests itself in a ghostly sparkle of its own essence.
And so It enbodies the hermetic champion, in order to restore the spirit of those ancient civilizations that once experienced greatness.
Thats how this shining force intends to connect the time line, bringing past and future altogether. By doing so, the godly star may save the planets under its influence from the empty cold, bleakness of space, thus forging a new encarnation for the whole solar system.